It's been a different kind of week for our nation. We are people who regularly go through life without being afraid. We show up for races to cheer on thousands of runners who are checking an item off their bucket list, making a dream come true, reaching another goal. We send our kids off to school on yellow buses and then go about our business until it's time to meet them on the corner a few minutes after 3:00. We walk the streets at night and day. This place we live is America, after all.
Bombs aren't supposed to go off near the finish line.
Entire cities are not supposed to be on lock down.
Plants where our family members have worked for decades are supposed to be safe.
Armies of police with fingers on the triggers of massive assault weapons are to be seen in Israel or Jordan or countless other countries - but not in quaint New England communities.
It's been a different kind of week.
I've watched more CNN than I have in months.
I've found my spirit in a funk as my heart has grown heavier instead of lighter.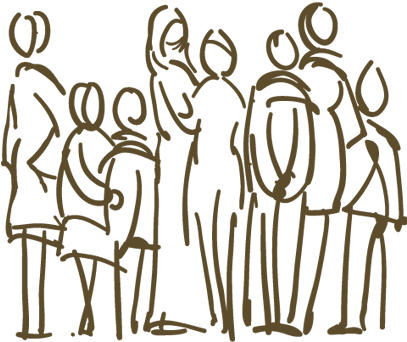 There's no way we can make sense of it all. Nothing makes sense when two brothers create enough terror to paralyze millions of people. Nothing makes sense when hatred is lived out in such tangible ways. Nothing makes sense when fertilizer plants explode, wrecking havoc and pain upon an entire community.
But we can gather. We can pray. We can be - be together and with God. We can breathe - deeply and as a community.
We are in the third week of our sermon in the series, "Faith, Politics and Policy." This Sunday's sermon is titled "God's Garden." It's designed to talk about why people of faith should care about the environment and climate change. More importantly, it's focus is on what kind of world we want to pass down to our children. There will be time to talk about guns and violence next week - on April 28 - as previously scheduled.
No matter how much darkness there is in this world, there is a significant amount of beauty that is worth passing on. Even the words of an uncle were filled with hints of light as he asked his nephew to please come out and seek forgiveness before also sharing how he wants to be on his knees in front of those who knew and loved the victims, begging for forgiveness.
There is plenty of evil in the world. But there is also an abundance of good. There's a lot of darkness. But there is even more light.
You're invited to join us on Sunday at 11 at
Mount Vernon Place
. You can wear whatever you want. Jeans or shorts are fine. Even yoga pants will do.
Step away from the images of terror that have brought about so much fear this week. Turn away from CNN and stories filled with pain. Turn instead towards a community centered on one who came so that we might have life and life abundant. He never promised life without pain. But he said he would be with us through the pain because he is Emmanuel, God with us.
We don't have any answers to why things happened the way they did this week. I'm not sure there are any answers or explanations to offer. What we have are love and compassion to share. We have prayers to lift - for people who are mourning in Boston, in West, Texas and around the world. We have community to embody - an authentic place where any masks behind which people are tempted to hide can stay outside. We also have faith in one who promises that the light shines in the darkness and the darkness has never overcome the light.
Bring your full self - your fears, your hopes, your pain and your questions. It would be a privilege to be with you on Sunday.